Brazen Bull - You Only Live Once. Thank God. - Cassette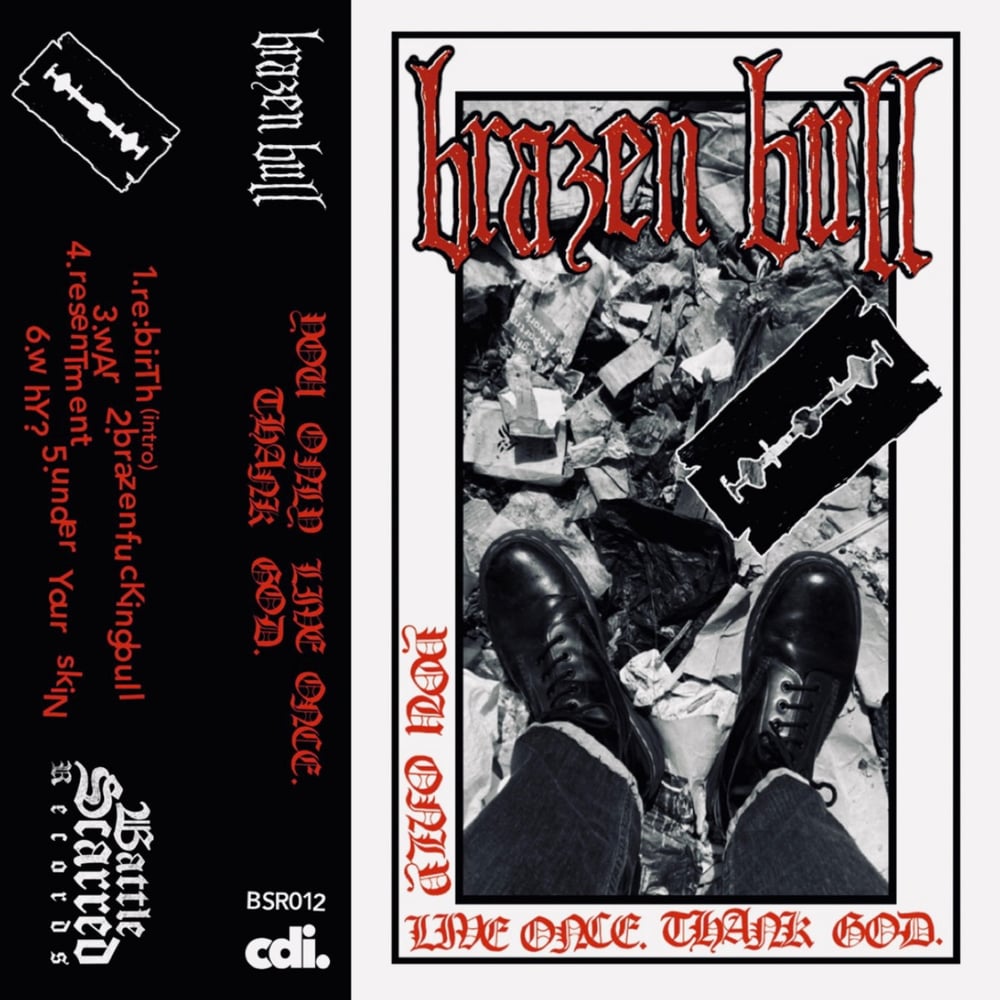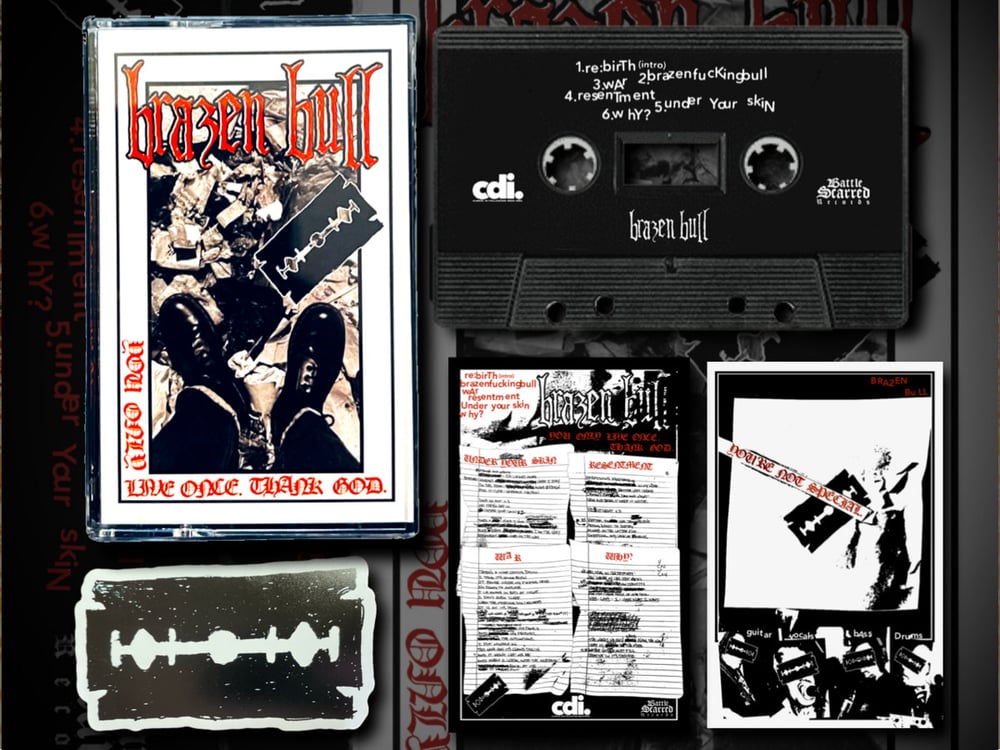 Hailing from the broken concrete, palm trees and trash of Southern California: BRAZEN BULL are Slow Death's worst kept secret. A byproduct of Clinical Devitalization Industries, the group works best in noise pollution and waste management divisions. And it shows in their output.
Mixing the musical brutality of Negative Approach, 4 Skins, Poison Idea and The Clitboys with the lyrical distress of Flipper and Kilslug, the band takes no responsibility for their audio assault. It's back to basics like a reinforced kick to the jaw from your best friend.
"You Only Live Once. Thank God." breaks no new musical ground. Rather, forces the listener to back into the counterclockwise circle of fear, depression, hate and anxiety. God definitely sent them.
Black Shell Color
Tracks:
1.) Re: Birth (intro)
2.) Brazenfuckingbull
3.) War
4.) Resentment
5.) Under Your Skin
6.) Why?
Battle Scarred Records. BSR012